EONA, the French expert in organic aromatherapy for 35 years
Discover our organic essential oils and our natural aromatic care ranges for your well-being every day : massage gels, organic massage oils and balms, atmosphere sprays, essential oil diffusers.
Discover the range EONA
EONA meets the expertise of aromatherapy and perfect knowledge of the human body to provide natural care to all who wish to preserve and optimize naturally their health capital.
To discover us
Our partners
Right now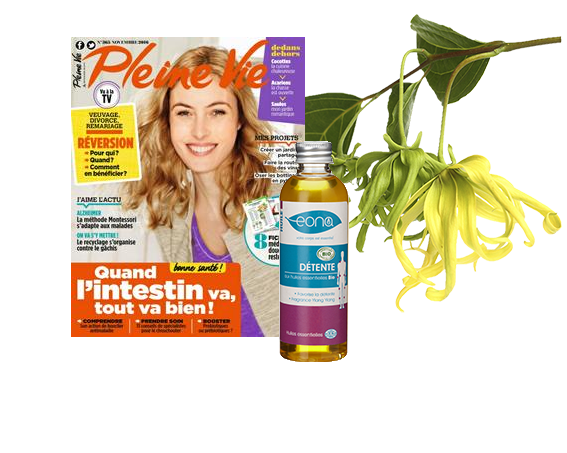 Revue de presse # 45 : Pleine Vie
Dans son numéro de Novembre 2016, le magazine Pleine Vie cite l'Huile de massage Détente des laboratoires EONA dans la partie « Bonne Santé, je me soigne» de son dossier « Qui peut m'aider». L'huile de massage Détente Bio aide à se relaxer et procure une agréable de bien-être. Ses l'huiles […]
Cet article Revue de presse # 45 : Pleine Vie est apparu en premier sur Le blog EONA.
Lire la suite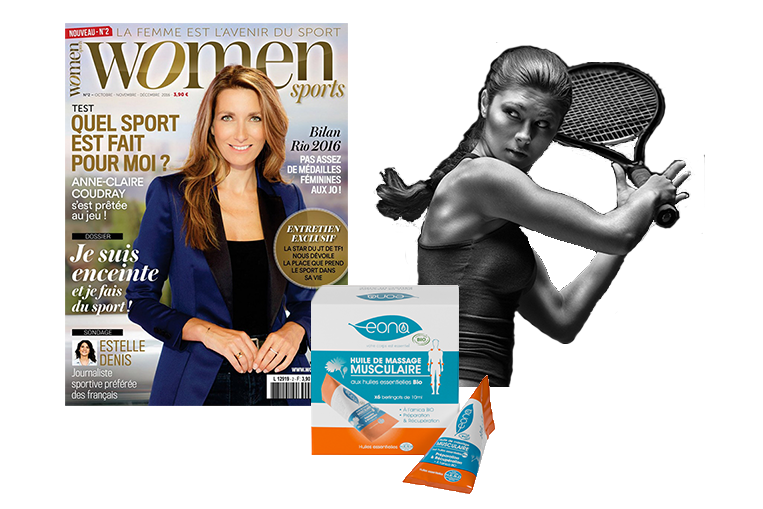 Revue de presse #44: Women Sports
Lire la suite
Revue de presse #43 : La Box du Mois
Lire la suite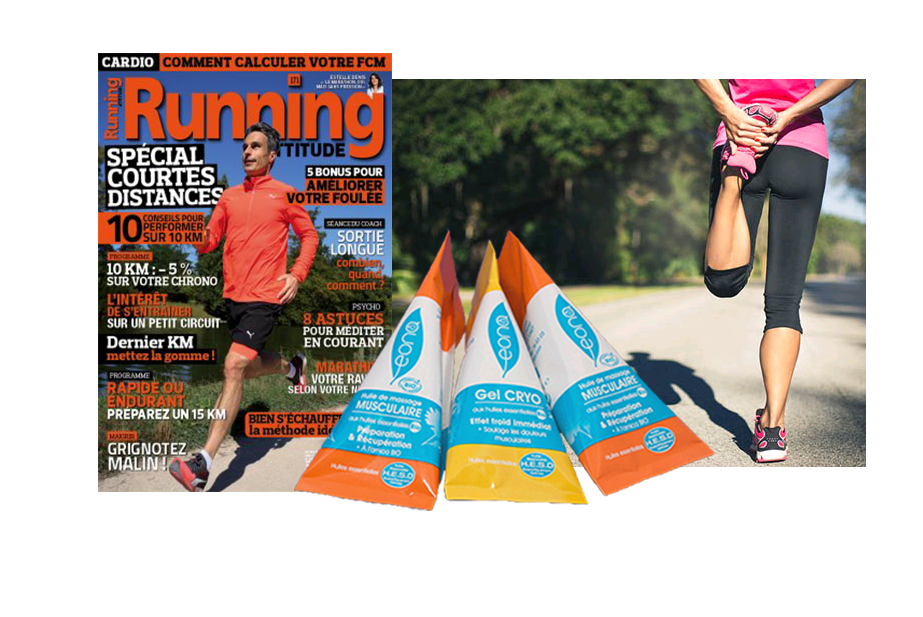 Revue de presse #42 : Running Attitude
Lire la suite
More news from EONA