Organic Gaultheria (Wintergreen) Essential Oil
Details
The organic Gaultheria essential oil is 100% natural and is perfect for relieving muscular and articular pain due to it's anti-inflammatory and analgesic properties. It is particularly recommended for pains resulting from sport, or repetitive movements or rheumatism.
The fragrant Gaultheria, botanical name Gaultheria Fragrantissima, is cultivated in Nepal. This organic Gaultheria essential oil is obtained by complete steam distillation of the leaves. 100% pure and natural, it has the quality label HESD (Essential Oil Scientifically Defined).
Plus produit
Indispensable pour soulager les douleurs musculaires et articulaires
Entre dans la composition du Gel cryo et de l'Huile de massage Musculaire Bio
Our clients' reviews on Organic Gaultheria (Wintergreen) Essential Oil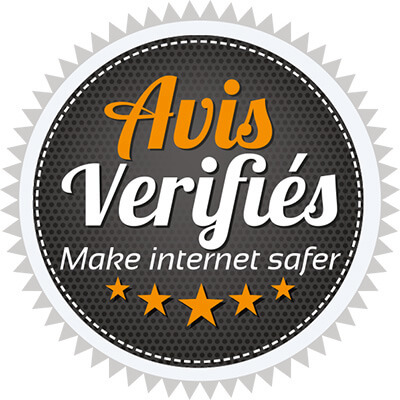 25 reviews
View the trust certificate
D
Dominika K
tres bien
Order from 08/06/2020
S
Sylvie c
Très bien, conforme à mes attentes, je recommande !
Order from 28/05/2020
M
Monique G
bien
Order from 25/05/2020
D
Delphine N
Indispensable
Order from 14/04/2020
B
Béatrice B
CONNAIS CE PRODUIT. CORRESPOND A MES ATTENTES
Order from 25/02/2020
K
Karine L
Tres bien
Order from 24/12/2019
J
Jocelyne b
ideal dans les douleurs
Order from 24/11/2019
B
Béatrice B
correspond à mes besoins
Order from 23/11/2019
P
Pascale G
Très efficace, évite bien des médicaments aux effets secondaires.
Order from 12/11/2019
C
Catherine C
Très bon produit et efficace
Order from 10/09/2019
B
Béatrice B
CONFORME A MES ATTENTES
Order from 02/04/2019
M
Martine L
Très efficace.
Order from 25/03/2019
F
Fabien L
Efficace
Order from 12/03/2019
K
Katerina S
ok !
Order from 18/01/2019
N
Nicole L
A utiliser avec une crème ou huile d'amandes douces
Order from 19/09/2018
M
Marianne A
Efficace et facile d'utilisation
Order from 13/05/2018
E
Eric j
Non livré
Order from 06/05/2018
l
laurent j
Je met quelques gouttes dans l'huile de massage excellent
Order from 04/04/2018
M
Mélanie B
Similaire au gel cryo.
Order from 08/11/2017
S
Saida C
Excellente huile qu'il faut avoir sous la main Ma préférée Bravo
Order from 14/10/2017
T
Thomas H
Très puissant niveau odeur, mais de bons retours
Order from 01/05/2017
G
Gaëlle D
Très bien
Order from 01/05/2017
M
Marie-Noël R.
Bon produit. 4 sur 5
Order from 17/05/2016
E
Emilie
Douleur musculaire. Personnellement je l'ajoute à une base neutre pour un massage de récupération. 2, 3 gouttes.
Order from 02/10/2015
A
Aurore
Indispensable dans la trousse à pharmacie !. 1er flacon terminé, je rachète ! Impec pour les tendinites et douleurs musculaires
Order from 02/10/2015
These products may interest you