Home Protection Diffusion Composition
Protection Diffusion Composition
Details
This composition of 100% essential oils with a saro/eucalyptus fragrance helps to prevent winter complaints, to free the respiratory system and to stimulate the immunity system. It contains Saro and Tea tree essential oils with antiviral and antibacterial properties*. * Aromathérapie pratique et usuelle, Michel Faucon, Editions sang de la Terre
Use
As a diffusion
Use in an essential oil diffuser without heat -
As a rub
Apply 2 to 3 drops on the insides of the wrists 3 times a day - As an inhalation: pour a few drops on a handkerchief and inhale whenever needed through the day or pour into a bowl of hot water and inhale deeply -
Oral administration
Pour 1 to 2 drops on a sugar lump before ingestion.
Composition
Eucalyptus smithii, Eucalyptus radiata, Saro, Niaouli, Tea tree essential oils
Our clients' reviews on Protection Diffusion Composition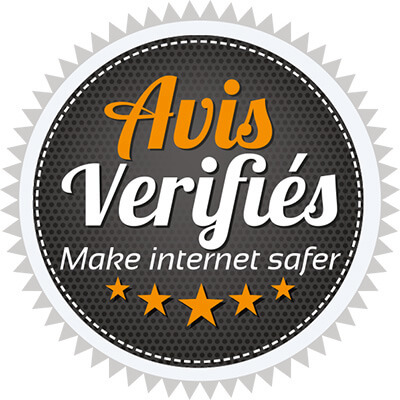 10 reviews
View the trust certificate
J
Jean-Claude L
Kiné retraité utilise "protection" en association avec immunité air depuis des années, odeur agréable , aérer régulièrement les pièces
Order from 11/01/2021
S
Stéphanie D
géniale, odeur très agréable
Order from 22/11/2020
B
Béatrice B
Jamais utilisé, je découvre.me parait bien.
Order from 08/11/2020
m
marie-christine V
Produits très doux synergie bien dosée.
Order from 30/10/2020
a
anonymous a
Parfum agréablement soutenu. Réelle sensation d'assainissement de la pièce.
Order from 02/04/2020
a
anonymous a
Très bien
Order from 27/03/2020
a
anonymous a
Très agréable senteur.
Order from 20/03/2020
a
anonymous a
très bon produit déjà commandé
Order from 09/12/2018
a
anonymous a
Odeur très agréable
Order from 14/08/2018
a
anonymous a
À recommander
Order from 19/11/2017
These products may interest you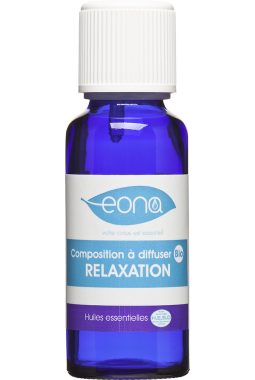 Relaxing Diffusion Composition
12,90 €
Add to cart
Relaxing Spray with organic essential oils
14,90 €
Add to cart
Purifying Spray with organic essential oils
14,90 €
Add to cart