Description
A natural composition with essential oils for repelling mosquitos and flying insects. A 100% natural anti mosquito product.
How to use
Use the Anti Mosquito diffusion composition in an essential oil diffuser without heat. Or, pour a few drops around the edge of the windows.
Ingredients
Java Citronella, Geranium, Lavandin super essential oils
Our clients' reviews on Anti Mosquito Diffusion Composition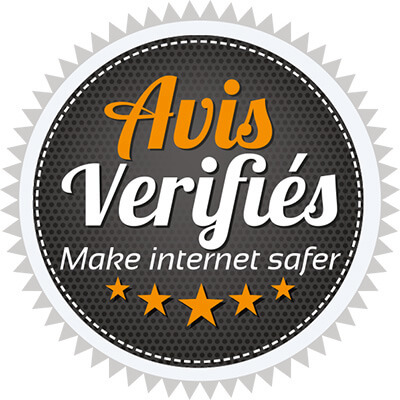 5 reviews
View the trust certificate
a
anonymous a
A voir lorsqu'ils seront de retour
Order from 18/04/2021
a
anonymous a
Conforme à mes attentes
Order from 27/07/2019
a
anonymous a
très bien, conforme à mes attentes.
Order from 05/06/2019
a
anonymous a
j'adore l'odeur ... efficacité il faut en remettre dans la nuit....
Order from 02/09/2017
a
anonymous a
Efficace. J'utilise aussi ce produit en mettant quelques gouttes sur mes vêtements. C'est plutôt efficace.
Order from 25/09/2015
These products may interest you