Details
This neutral Massage cream is adapted for daily massages and also for long massages. Hydrating, without perfume and without parabens, this massage cream is very appreciated by professionals. Non greasy, it is easy to rinse with cold water. This Massage cream can also be used as a base for incorporating essential oils.
Our clients' reviews on Massage Cream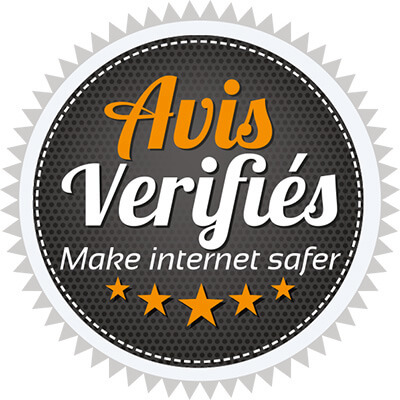 20 reviews
View the trust certificate
G
Geneviève g
Cette crème est agréable à étaler ; elle hydrate très bien la peau ; son parfum léger est agréable
Order from 27/02/2020
E
Eva S
Satisfaite
Order from 20/02/2020
I
Isabelle p
creme utilisee depuis plus de20ans!
Order from 09/12/2019
M
Marie-Laure l
tres bon produit que j utilise depuis lontemps je le recommande
Order from 19/09/2019
J
Jean-Claude H
Très bien pour les massages.
Order from 29/03/2019
D
Daniele L
conforme à la description très bonne crème de massage
Order from 09/12/2018
G
Geneviève g
Crème veloutée, discrètement parfumée, et super hydratante
Order from 25/10/2018
M
Margareth C
Cette crème est agréable, pénètre vite dans la peau, on peut ajouter d'autres éléments, elle permet un mélange très rapide.
Order from 25/06/2018
a
andré p
très bon produit
Order from 29/05/2018
V
Vincent M
Bon glisser sur la peau
Order from 30/04/2018
N
Nadège B
Très bon produit
Order from 20/02/2018
p
patricia r
agréable au touché et facile d'aplication
Order from 09/11/2017
m
marie M
JUSTE IL MANQUE UN DISTRIBUTEUR DE DOSE
Order from 02/09/2017
V
Violaine m
Bien mais ce produit n'est pas bio ?
Order from 09/08/2017
M
Mathieu M
Bonne glisse et hydratation, aucune réaction secondaire chez mes patients et ne reste pas du tout sur les doigts après lavage des mains.
Order from 02/08/2017
F
François M
impeccable, je l(utilise depuis longtemps
Order from 12/07/2017
j
james k
Satisfait correspond au descriptif du site
Order from 06/07/2017
C
Cyrièle B
Glisse longue, peu d'odeur, idéal pr un usage quotidien !
Order from 22/06/2017
D
Dominique C
excellent
Order from 29/05/2017
T
Thomas H
une base pour utiliser avec les Huiles essentiels du site, pas trop grasse et se rince facilement.
Order from 01/05/2017
These products may interest you
Dermoneutre - Hydratation of hands and feet
8,40 €
Add to cart
Organic neutral oil
11,90 €
Add to cart