Purifying Spray with organic essential oils
Details
A Purifying ambience spray with organic essential oils and a fresh and vivifying fragrance which helps to keep a clean and healthy atmosphere and to remove disagreeable odeurs. Based on Eucalyptus, Saro and Fir, it naturally sanitises and purifies the air of the interior. Made with organic essential oils 100% pure and natural. Spray nebuliser without a gas propulsor.
Our clients' reviews on Purifying Spray with organic essential oils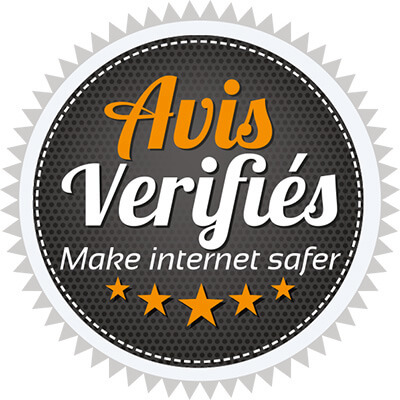 14 reviews
View the trust certificate
A
Alain C
.....
Order from 15/07/2020
M
Marianne S
Très bonne qualité
Order from 28/11/2019
c
christine C
Satisfait
Order from 27/11/2019
H
Houria B
Bof !
Order from 22/11/2019
a
andre L
Très bien santeur agréable Et bio super Rien adire
Order from 12/07/2019
N
Nadine v
trés agréable
Order from 01/07/2019
J
Jacques S
J'apprécie beaucoup ce parfum.
Order from 04/03/2019
F
Florence L
parfum trsè agréable et frais
Order from 18/02/2019
I
Isabelle M
bien
Order from 13/11/2018
a
anonymous a
Produit très agréable
Order from 12/06/2018
a
anonymous a
frais et léger
Order from 20/03/2018
a
anonymous a
très efficace et chasse vraiment les mauvaises odeurs ! un petit regret, l'effet ne dure pas longtemps, mais je préfère ça que de faire durer artificiellement le parfum avec des adjuvants néfastes pour al santé ! c'est la 2è fois qu eje le commande et ça risque de continuer !
Order from 17/06/2017
a
anonymous a
Un bol d'air frais. Parfait pour la maison, super rafraîchissant !
Order from 26/09/2015
a
anonymous a
Idéal pour une pièce de vie. L'odeur est vraiment rafraîchissante et très agréable dans une pièce de vie. 2 ou 3 pschits suffisent, je la recommande vivement!
Order from 24/09/2015
These products may interest you
Organic Relaxant Massage Oil
12,90 €
Out of stock
Organic Zen Massage Oil
12,90 €
Add to cart