Details
The Heating balm is a natural balm with organic Arnica oil and Camphor tree (Ho Wood) essential oil, inspired from the traditional "Liniment". It procures a moderate heating when applied with a massage, for relieving muscular tension. It also facilitates muscular warm up in sport preparation.
Use
Apply by massage on the areas of the body concerned. For sport activity, the heating balm can be used for sport preparation or recuperation. Wash your hands after applying.
Composition
Camphor Tree (Ho Wood), organic Ginger, organic Rosemary ct Camphor, organic Clove, organic Eucalyptus radiata, organic Wild Mint (Corn), Cajeput essential oils, organic Arnica oil, organic Coconut oil, organic Sweet Almond oil, Jojoba oil, organic Bees Wax
Our clients' reviews on Heating Balm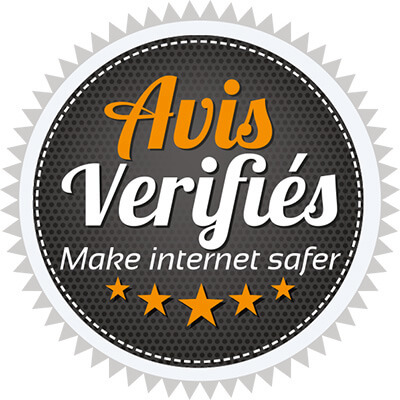 27 reviews
View the trust certificate
P
Philippe G
Bonne texture
Order from 03/08/2020
J
Jean Pierre B
bon produit
Order from 20/07/2020
j
jean-loup c
tres bon beaume que j'utilise quand je vais chez le kiné
Order from 03/07/2020
B
Brigitte G
BIEN
Order from 05/02/2020
C
Corinne C
Bon produit utilise pour ma sciatique
Order from 16/01/2020
H
Henri S
Trop tôt pour un avis
Order from 11/08/2019
J
Jean-Yves C
J'en attendait un peu plus fort.Déçu.
Order from 01/07/2019
S
Sarah A
Très non produit.
Order from 27/06/2019
P
Philippe m
très bien.
Order from 17/06/2019
I
Isabelle M
Je ne m'en suis servi qu'une fois mais son effet a été bénéfique
Order from 12/09/2018
a
anonymous a
Un peu liquide je m´attendais plus à une texture beurre Bonne odeur
Order from 10/04/2018
a
anonymous a
Très bon produit mais consistance petite et prix élevé
Order from 20/02/2018
a
anonymous a
Application facile Le rendu chauffant n est pas significatif
Order from 08/12/2017
a
anonymous a
Je ne vois pastrop l'effet chauffant sur le genou par exemple. Je dois sûrement mal frictionné sur la peau!
Order from 08/11/2017
a
anonymous a
Le baume m'apporte de la chaleur sur les muscles endoloris
Order from 28/09/2017
a
anonymous a
utile lors de douleurs je n'ai pu encore le tester mais cela ne saurait tarder
Order from 19/08/2017
a
anonymous a
Agréable car il chauffe les muscles. On en met que très peu
Order from 15/04/2017
a
anonymous a
Genial je recommande
Order from 25/01/2017
a
anonymous a
très bon produit, pas trop chauffant mais remplit son rôle
Order from 05/02/2017
a
anonymous a
Peu efficace. Pas très chauffant, j'utilise d'autres produits qui sont beaucoup plus efficaces. Déçue.
Order from 15/06/2016
a
anonymous a
Super alternative au baume du tigre !. RAS, produit qui honore ses promesses !!
Order from 13/10/2015
a
anonymous a
produit parfait. Excellent produit pour les douleurs !
Order from 10/10/2015
a
anonymous a
Super !. J'aime beaucoup le ""baume du tigre"" mais le format ne me plaisait pas, depuis j'utilise ce produit EONA c'est super !!!
Order from 03/10/2015
a
anonymous a
A utiliser !. Très très bon produit pour les muscles et articulation !
Order from 30/09/2015
a
anonymous a
Parfait pour préparer ses muscles !. Utilisation avant mon sport, mais aussi très efficace pour des petites douleurs post-sport !
Order from 26/09/2015
a
anonymous a
Top. Super produit je le recommande vivement !
Order from 26/09/2015
a
anonymous a
Très efficace en préparation musculaire. Prépare bien les muscles avant l'effort, pas de courbatures après un run de 10km ! Et l'odeur camphrée est agréable
Order from 24/09/2015
These products may interest you
Cryo Gel – Muscular pain
12,90 €
Add to cart
Thermo-active Balm – heating
12,90 €
Add to cart
Muscular Arnica Organic Massage Oil
12,90 €
Add to cart