Thermo-active Balm – heating
Details
A heating balm with essential oils. Thermo-active balm has an intense warming effect for limiting the risks of sports incidents. Available in 500 mL, this heating balm prepares for physical effort or re-education.
Use
Apply the heating balm as a short massage on the appropriate zone. Wash the hands thoroughly after application.
Composition
Clove, Lemon, Scots Pine essential oils and Chilli Pepper extract
Our clients' reviews on Thermo-active Balm – heating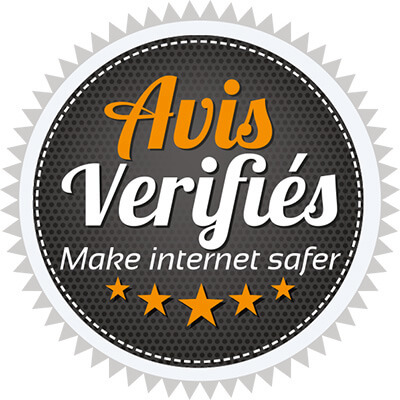 19 reviews
View the trust certificate
P
Patrice L
xxxxx
Order from 11/02/2020
S
Saphia F
Très bien
Order from 13/11/2019
N
Nathalie E
attention, ça chauffe bien. Ne pas en mettre beaucoup.
Order from 06/10/2019
P
Philippe B
Efficace
Order from 10/04/2019
S
Stephane P
très bon baume chauffant
Order from 09/02/2019
J
Jean P
Bien, si on fait un effort physique après l'utilisation du baume, car il chauffe légèrement. Si on ne fait pas activité physique, le baume ne chauffe pas,c'est dommage .
Order from 26/09/2018
M
Michele d
tres bien ,ce que je souhaitais
Order from 04/06/2018
V
Vincent M
Pas encore testé
Order from 30/04/2018
C
Christian T
Bien
Order from 17/05/2018
J
JULIE Q
chauffe moins que certains baumes
Order from 29/01/2018
S
Saida C
Bien Chauffe vraiment
Order from 14/10/2017
M
Martine S
super produit chauffant
Order from 20/09/2017
P
Pierre L
Parfait Mais un peu cher
Order from 17/08/2017
S
Sébastien
super !. Mon kiné utilise ce baume pour ma rééducation de l'épaule, très bon produit !
Order from 13/10/2015
S
Sébastien
Effet chauffant très appréciable !!. Le produit correspond bien à la description et convient parfaitement à mes attentes !
Order from 10/10/2015
S
Sébastien
Top top top !. Très bon produit et très efficace pour s'échauffer !!
Order from 06/10/2015
S
Sébastien
Bon produit. Produit très utile pour se préparer à la course !
Order from 06/10/2015
M
Marvin
Le rituel avant le sport!. Très bon produit pour s'échauffer !!!
Order from 03/10/2015
S
Sébastien
Super produit pour avant le sport !. Rien de mieux que ce baume pour m'aider à m'échauffer avant mon sport!
Order from 30/09/2015
These products may interest you
Cryo Gel – Muscular pain
12,90 €
Add to cart
Muscular Arnica Organic Massage Oil
12,90 €
Add to cart