Details
The Cryo spray with essential oils is ready to use: it has an immediate and durable cold effect to relieve muscular pain after an important stress. Made from Camphor and Menthol it has an intense cold effect. The Clove essential oil, which is another component, is known for its anti-inflammatory properties and is recommended for cases of tendinitis, sprains, strains, cramps and muscular pain. It has a complementary effect to Cryo gel for a prolonged cold effect of up to 1h30.
Use
Spray the Cryo spray directly on the affected zones. Ideally apply the Cryo gel or Leg gel without massaging on the zone first then apply the Cryo spray as a wrap (soak a compress or a bandage with the lotion) for a prolonged and amplified cold effect. Leave to act for up to 1h30.
Composition
Cajeput, Roman Chamomile, Lemon, Clove, Eucalyptus globulus, Cypress essential oils - Camphor and Menthol
Our clients' reviews on Cryo Spray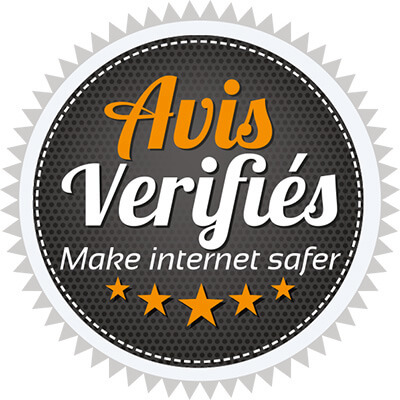 34 reviews
View the trust certificate
C
Cécile R
suffisamment petit pour être glissé dans le sac utilisé en combinaison avec le gel cryo bon effet froid qui dure (NB : ce n'est pas comme une bombe aérosol de froid qu'on utilise au foot, ce n'est pas "glacé", ce n'est pas le but)
Order from 16/06/2020
M
Maguelonne C
Impeccable !
Order from 24/04/2020
M
Marie-France R
complementaire au gel cryo
Order from 21/04/2020
M
Marie A
Super produit. Je recommande
Order from 14/04/2020
P
Patrick P
Très bien, conforme à mes attentes, je recommande !
Order from 14/04/2020
P
Patricia f
Agréable et efficace, facile à utiliser
Order from 21/03/2020
Y
Yolande S
je ne sais pas, à tester je ne connais pas le produit.
Order from 30/12/2019
S
Saphia F
Livraison très rapide et bon produit
Order from 13/11/2019
N
Nathalie E
je le couple au gel cryo
Order from 06/10/2019
E
Estelle M
Bon produit
Order from 30/06/2019
B
Blandine O
je m'attendais a un effet froid plus important
Order from 25/06/2019
F
Francoise A
Un bon complément au gel cryo.
Order from 27/04/2019
V
Véronique K
Excellent produit
Order from 27/02/2019
N
Nicole L
Très efficace effet rapide
Order from 19/09/2018
M
Maryvonne P
Commandé plusieurs fois très efficace
Order from 29/07/2018
L
Lucien D
pas encore testé
Order from 11/05/2018
E
Eric j
Non livré
Order from 06/05/2018
B
Brigitte L
soulage effet froid bien après la pose du spray
Order from 02/05/2018
l
laurent j
Pas encore essayé mais je ne doute pas de son efficacité
Order from 04/04/2018
F
Franc D
R.A.S
Order from 02/03/2018
g
gerard R
Efficace
Order from 11/03/2018
A
Alexandra J
bon produit qui soulage bien
Order from 02/03/2018
R
Renée I
très efficace
Order from 14/12/2017
C
Clémentine P
Très bien
Order from 10/12/2017
N
Nicole T
non utilisé à ce jour
Order from 26/10/2017
N
Nancy M
SUPER
Order from 20/08/2017
L
Laurent Q
Bien
Order from 19/07/2017
M
Mégane B
pas encore essayé
Order from 10/07/2017
D
Dominique C
excellent
Order from 29/05/2017
C
Cristel g
Excellent
Order from 22/05/2017
L
Laurence L
Soulage immédiatement les douleurs
Order from 18/02/2017
F
Flo
Top!. J'applique d'abord le spray puis 10 minutes après, le gel. Les deux fonctionnent très bien ensemble et offrent un soulagement rapide. Produit hyper agréable à appliquer. Ces produits permettent clairement d'éviter quelques visites chez le kiné! :) A avoir toujours chez soi! :)
Order from 09/01/2016
S
Sébastien
Super produit !. J'utilise ce produit en complément du gel jambe, très efficace.
Order from 10/10/2015
S
Sébastien
Efficace. Je prend toujours ce produit avec moi lorsque je suis en sortie VTT en cas de crampe et autres douleurs, très bon produit !
Order from 06/10/2015
These products may interest you
Muscular Arnica Organic Massage Oil
12,90 €
Add to cart
Comfort Gel
12,90 €
Add to cart
Heating Balm
13,90 €
Add to cart