Green Clay Paste Ready to use
Details
Exceptionally rich in rare minerals and useful for the body, this ready to use Green clay paste calms painful muscles. Chosen with care, it is perfectly adapted for all other uses too: articulations, face...
Use
Apply this ready to use Green clay paste directly on the skin, in a layer of between 1 to 2cm thick. Leave 1 to 2 hours maximum, remove the clay and rinse the skin with warm water. Do not let the clay dry.
Composition
Illite Green Clay 53% - Water 47%
Our clients' reviews on Green Clay Paste Ready to use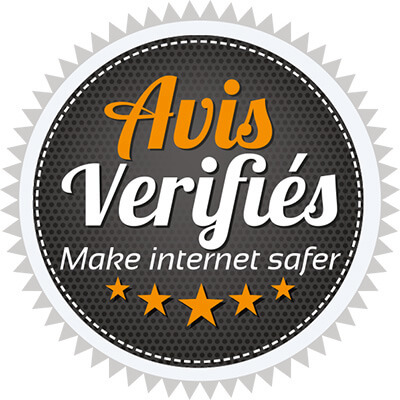 6 reviews
View the trust certificate
p
pascal j
j'en achèterai de nouveaux si j'obtiens un code de réduction
Order from 03/06/2020
P
Patrice L
xxxxx
Order from 11/02/2020
C
Christine D
En emplâtre de 2 cm en cas de douleur articulaire ou musculaire, calme la douleur, facile d'application
Order from 05/11/2019
a
anonymous a
Bon rapport qualité prix
Order from 03/03/2019
a
anonymous a
parfaite texture d'argile
Order from 24/01/2018
a
anonymous a
Bon produit. J'utilise ce produit une à deux fois par semaine après mon running, ce produit est très agréable et relaxe à merveille mes jambes !
Order from 30/09/2015
These products may interest you
Cryo Gel – Muscular pain
12,90 €
Add to cart
Muscular Arnica Organic Massage Oil
12,90 €
Add to cart
Heating Balm
13,90 €
Add to cart