All-round care Oil – Tired feet
Details
All-round care oil with essential oils destined to sooth tired and well used feet: hiking long distances, standing or shuffling for long periods of time, sole overheating. Its decongesting and regenerating properties contribute to its relaxing effect.
Use
Apply the All-round care oil as a massage from the sole of the foot to the calves.
Composition
Common Myrtle, Geranium Bourbon, Lavandin super, Bay Laurel essential oils - Jojoba, Rosehip seed vegetable oils
Our clients' reviews on All-round care Oil – Tired feet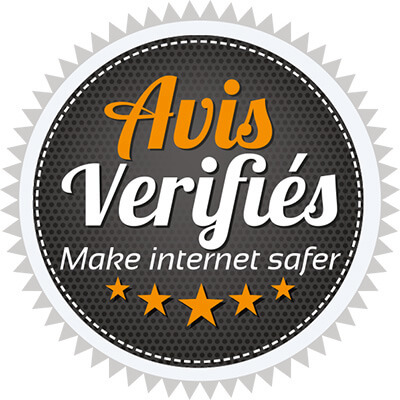 10 reviews
View the trust certificate
S
Sophie P
Très relaxant, bon produit
Order from 13/11/2020
D
Delphine D
Conforme à mes attentes, j'aime beaucoup l'odeur, très agréable à utilisé et le massage des pieds fait un bien fou!!
Order from 28/05/2020
M
Monique G
bien
Order from 25/05/2020
M
Martine D
Je suis fidèle à ce produit !
Order from 09/05/2020
a
anonymous a
Super pour les pieds fatigués qui piétinent toute la journée.
Order from 21/01/2020
a
anonymous a
Odeur agréable !
Order from 25/06/2018
a
anonymous a
Pas encore testé
Order from 17/05/2018
a
anonymous a
pas testé encore
Order from 20/03/2018
a
anonymous a
Pas mal
Order from 03/09/2017
a
anonymous a
bon produit
Order from 04/06/2017
These products may interest you
Organic Relaxant Massage Oil
12,90 €
Add to cart
Organic Zen Massage Oil
12,90 €
Add to cart
Fungal Care Oil, foot hygiene
10,40 €
Add to cart