Dermoneutre - Hydratation of hands and feet
Details
A cream with a creamy, non greasy texture, adapted for long massages. Discretely perfumed with Rosewood essential oil, it is an excellent skin regenerator. It is easily rinsed with water.
Use
Apply the cream by massage or as a hydrating cream on the hands or feet. It can be used on the whole body as well.
Our clients' reviews on Dermoneutre - Hydratation of hands and feet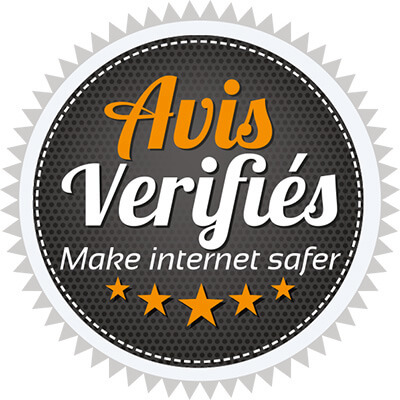 36 reviews
View the trust certificate
D
Denise L
Très bon rapport qualité prix. Il est très efficace. Je le recommande.
Order from 30/12/2019
J
Jocelyne R
Odeur très agréable
Order from 05/08/2019
C
Claire L
PARFAIT
Order from 29/06/2019
G
Geneviève g
Impeccable
Order from 05/06/2019
A
Agnès D
La crème hydrate bien les pieds et les rend doux
Order from 07/03/2019
M
Magali t
Très bien, conforme à mes attentes, je recommande !
Order from 03/03/2019
C
Carmen B
TRES EFFICACE ET BONNE ODEUR
Order from 27/02/2019
N
Nadia L
Adoucissement des mains qui dure longtemps
Order from 22/02/2019
P
Pascal M
Super produit
Order from 01/02/2019
G
Geneviève g
Crème veloutée, discrètement parfumée, hyper hydratante
Order from 25/10/2018
M
Margareth C
La présentation de cette crème est satisfaisante pour la revente en complément avec les huiles de coins pour les pieds.
Order from 25/06/2018
d
daniel r
Très pratique ,pénétration après massage excellente.
Order from 23/05/2018
C
Catherine C
Produit très efficace et non gras .
Order from 17/05/2018
E
Evelyne P
Très bien
Order from 28/04/2018
M
Marie C
crème très hydratante et non grasse
Order from 16/03/2018
G
Geneviève g
S'etale Facilement et hydrate en profondeur
Order from 16/03/2018
A
Alexandra J
bon produit qui soulage bien
Order from 02/03/2018
N
Nathalie S
Très hydratant. Non gras et parfum très agréable
Order from 20/01/2018
M
Marie-Josée D
même remarque
Order from 25/01/2018
n
nathalie H
Crème facile à appliquer et qui pénètre rapidement.Parfum très très agréable. Moi je l'utilise surtout pour le corps.Je l'ai connu grâce à des kinésithérapeutes en cure thermale qui l'utilisaient.
Order from 05/11/2017
N
Nancy M
SUPER
Order from 20/08/2017
m
marie M
BONNE TEXTURE BONNE ODEUR
Order from 02/09/2017
M
Mathieu M
Je l'utilise pour la même chose que ma crème neutre et ça sent juste meilleur sinon bonne glisse etc
Order from 02/08/2017
S
Sophie g
excellent
Order from 04/07/2017
C
Christophe l
Génial. Crème vraiment très hydratante, plus de problème de pieds secs ( fissures ou autre...).
Order from 18/06/2017
A
Armelle e
parfait
Order from 12/06/2017
M
Maryse D
Efficace et agréable
Order from 23/04/2017
J
José G
Pénètre bien, parfum agréable
Order from 17/04/2017
N
Nicole d
bla bla
Order from 12/04/2017
C
Christine B
Idéal en massage
Order from 25/01/2017
S
Serge J.
très bon produit !. très bon produit !
Order from 12/11/2016
F
Florence D.
SUPER. 5 ETOILES
Order from 13/09/2016
r
roger C.
très bon produit à recommander. cela doit faire une quinzaine d'années que j'utilise journellement votre produit, j'avais tendance à avoir la peau sèche et souvent des callosités aux pieds depuis ces problèmes ont complètement disparus à ma plus grande satisfaction
Order from 17/04/2016
T
Thierry h.
tres bon produit. tres bon produit
Order from 20/03/2016
L
Laura
Très agréable. L'odeur de cette crème est très agréable, je l'utilise sur les mains au quotidien
Order from 24/09/2015
A
Anna
Top pour les peaux très sèches !. Super crème pour les mains et les pieds secs, surtout l'hiver
Order from 24/09/2015
These products may interest you
Muscular Arnica Organic Massage Oil
12,90 €
Add to cart
Organic neutral oil
11,90 €
Add to cart