Relaxing Gel – Relaxation and sleep
Details
Relaxing gel with essential oils destined for people who are stressed or have trouble sleeping. Soothes nervous and muscular tension and procures an agreeable sensation of relaxation to facilitate sleep.
Our clients' reviews on Relaxing Gel – Relaxation and sleep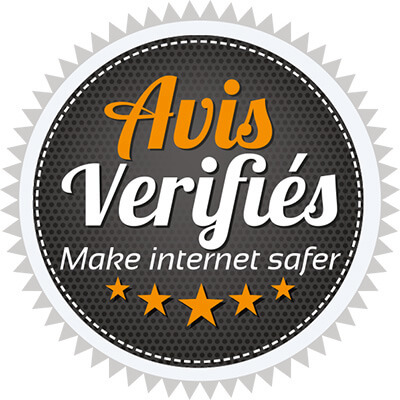 18 reviews
View the trust certificate
C
Corinne d
super
Order from 24/05/2020
M
Martine D
Pas encore assez utilisé pour savoir si il est relaxant. Texture agréable qui pénétre bien
Order from 09/05/2020
M
Maguelonne C
Très bien !
Order from 24/04/2020
C
Corinne d
super
Order from 05/04/2020
P
Paulo C
Bien
Order from 08/03/2020
H
Houria B
Agréable à utiliser. Pas gras.
Order from 22/11/2019
M
Marie-Laure l
tres bon produit utiliser apres une prothese du genou je le recommande
Order from 19/09/2019
N
Nathalie E
Idem
Order from 10/08/2019
N
Nadine v
trés bien je recommande
Order from 01/07/2019
G
Ghislaine C
Bon produit
Order from 10/09/2018
A
Annie c
En ce qui me concerne ce produit ne semble pas très efficace. Par contre le parfum est très agréable.
Order from 05/09/2018
N
Nadine v
à voir au fil du temps
Order from 19/04/2018
F
Florence b
pas encore testé
Order from 13/12/2017
J
Justine P
Relaxe bien
Order from 12/11/2017
N
Nancy M
Très très bien
Order from 20/08/2017
J
Julien V
texture agréable, pratique à utiliser avant le sommeil par exemple
Order from 05/02/2017
d
dominique L
efficace
Order from 21/02/2017
L
Laurence L
Très bon effet relaxant !
Order from 18/02/2017
These products may interest you
Organic Zen Massage Oil
12,90 €
Add to cart
Relaxing Spray with organic essential oils
14,90 €
Add to cart