Description
With its Ylang Ylang and Petitgrain Bigarade essential oils the organic Zen massage oil helps relaxation and brings about an agreeable feeling of well-being.
How to use
Apply this organic Zen massage oil as a massage wherever needed.
Ingredients
Petitgrain Bigarade, Ylang Ylang, Roman Chamomile essential oils - Sesame vegetable oil and Lipophilic Extract of Arnica.
Our clients' reviews on Organic Zen Massage Oil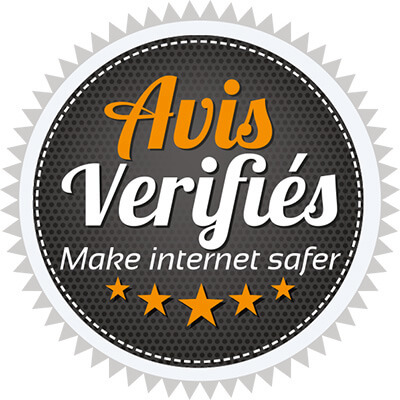 26 reviews
View the trust certificate
B
Bruno R
Très bon produit
Order from 26/09/2022
H
Hélène W
Sens bon. Pas trop prenant non plus en odeur. Je recommande
Order from 23/09/2022
B
Blandine m
Très agréable d'utilisation .
Order from 27/01/2022
M
Michel s
conforme a ce que j'attendais
Order from 02/01/2022
a
anonymous anonymous
Très bien
Order from 31/12/2021
D
Daniele T
Rien à dire
Order from 12/07/2021
a
anonymous a
Top!
Order from 28/05/2021
a
anonymous a
Toujours pas reçu.
Order from 01/05/2021
a
anonymous a
Je viens juste de l'utiliser pas assez de recule
Order from 01/04/2021
a
anonymous a
Excellente
Order from 13/05/2020
a
anonymous a
Super très bon produit
Order from 22/04/2020
a
anonymous a
Conforme
Order from 08/03/2020
a
anonymous a
UN PEU DE MAL AVEC LE PARFUM
Order from 05/02/2020
a
anonymous a
PARFAITE POUR MOI NON GRASSE COMME J'AIME
Order from 19/01/2019
a
anonymous a
trs agreable, non grasse
Order from 18/01/2019
a
anonymous a
Bon produit
Order from 10/09/2018
a
anonymous a
L'ai découverte il y a un an parfaite pour la détente
Order from 30/04/2018
a
anonymous a
très bien
Order from 27/02/2018
a
anonymous a
sympa mais sans plus
Order from 29/01/2018
a
anonymous a
Agréable
Order from 25/01/2018
a
anonymous a
bien
Order from 15/11/2017
a
anonymous a
SUPER
Order from 20/08/2017
a
anonymous a
Bien odeur particulière mais agréable
Order from 09/08/2017
a
anonymous a
Bonne qualité
Order from 18/06/2017
a
anonymous a
parfait
Order from 03/04/2017
a
anonymous a
Excellent. Excellent
Order from 15/07/2016
These products may interest you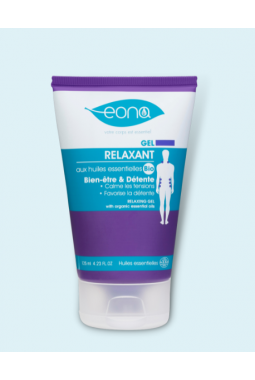 Relaxing Gel – Relaxation and sleep
13,50 €
Add to cart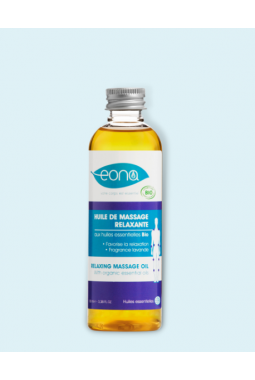 Organic Relaxant Massage Oil
13,50 €
Add to cart