Home Organic Zen Massage Oil
Organic Zen Massage Oil
Details
With its Ylang Ylang and Petitgrain Bigarade essential oils the organic Zen massage oil helps relaxation and brings about an agreeable feeling of well-being.
Use
Apply this organic Zen massage oil as a massage wherever needed.
Composition
Petitgrain Bigarade, Ylang Ylang, Roman Chamomile essential oils - Sesame vegetable oil and Lipophilic Extract of Arnica.
Our clients' reviews on Organic Zen Massage Oil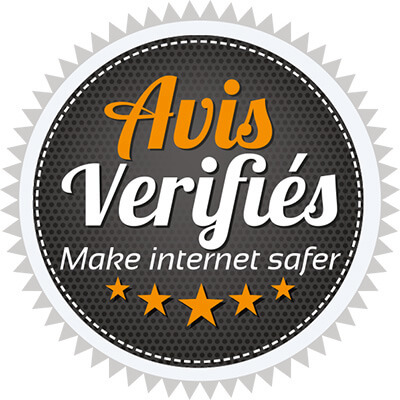 23 reviews
View the trust certificate
M
Michel s
conforme a ce que j'attendais
Order from 02/01/2022
C
Colcanap B
Très bien
Order from 31/12/2021
D
Daniele T
Rien à dire
Order from 12/07/2021
G
Gwennaëlle K
Top!
Order from 28/05/2021
I
Isabelle L
Toujours pas reçu.
Order from 01/05/2021
P
Patricia S
Je viens juste de l'utiliser pas assez de recule
Order from 01/04/2021
a
anonymous a
Excellente
Order from 13/05/2020
a
anonymous a
Super très bon produit
Order from 22/04/2020
a
anonymous a
Conforme
Order from 08/03/2020
a
anonymous a
UN PEU DE MAL AVEC LE PARFUM
Order from 05/02/2020
a
anonymous a
PARFAITE POUR MOI NON GRASSE COMME J'AIME
Order from 19/01/2019
a
anonymous a
trs agreable, non grasse
Order from 18/01/2019
a
anonymous a
Bon produit
Order from 10/09/2018
a
anonymous a
L'ai découverte il y a un an parfaite pour la détente
Order from 30/04/2018
a
anonymous a
très bien
Order from 27/02/2018
a
anonymous a
sympa mais sans plus
Order from 29/01/2018
a
anonymous a
Agréable
Order from 25/01/2018
a
anonymous a
bien
Order from 15/11/2017
a
anonymous a
SUPER
Order from 20/08/2017
a
anonymous a
Bien odeur particulière mais agréable
Order from 09/08/2017
a
anonymous a
Bonne qualité
Order from 18/06/2017
a
anonymous a
parfait
Order from 03/04/2017
a
anonymous a
Excellent. Excellent
Order from 15/07/2016
These products may interest you
Relaxing Gel – Relaxation and sleep
13,50 €
Add to cart
Organic Relaxant Massage Oil
13,50 €
Add to cart