Home About EONA Laboratories
About EONA Laboratories
EONA combines the expertise of aromatherapy and a perfect knowledge of the human body to provide natural care to whomsoever should wish to preserve and optimize their health capital.
A leitmotif : "Your body is essential". Our Laboratories specializing in aromatherapy treatments since 1981, manufacture and market products for massage and health care with 100% pure and natural essential oils.
By our know-how and expertise, we have always been a privileged partner of physiotherapists and health professionals.
Health care with essential oils
A range of ready-to-use products with essential oils developed by our specialists in aromatherapy : gels, creams, organic massage oils, the compositions of which are available for diffusion. A wide range of chemotyped 100% pure and natural essential oils, and organic vegetal oils from first cold pressing.
Our flagship products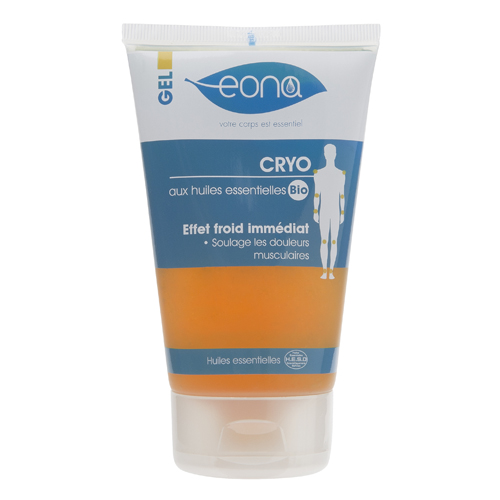 The EONA cryo Gel is the first product with organic essential oils to be certified "medical aid class I" with its effectivity clinically proven. This cold effect gel with Wintergreen's essential oil relieves pain by an immediate and durable cooling sensation. Its innovative character is based on the association of:
- A certification of "medical aid class I", attesting to clinically tested and proven efficiency
- Natural organic ingredients : combination of essential oils of Clove, Eucalyptus globulus and Cajeput.D18
Indications :
Muscle and inflammatory pain: sprain, strain, blow, shock, back pain, tendinitis.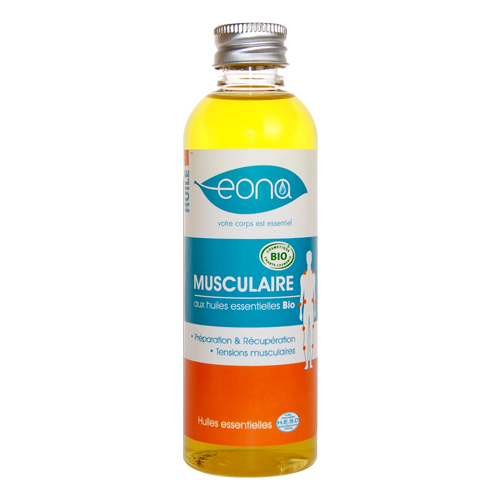 Muscle oil promotes warming up to prevent muscle tension and aches after sport. Its dry oil texture allows a friction-massage of the body parts to be warmed (calves, thighs, arms) without leaving an oily film on the skin. From the 1st minutes of application, the Muscle oil provides a progressive heating effect for an optimum heating.
Formulated with Organic Arnica and Organic Wintergreen, it helps to relieve tension and contractions.
Strategy Committee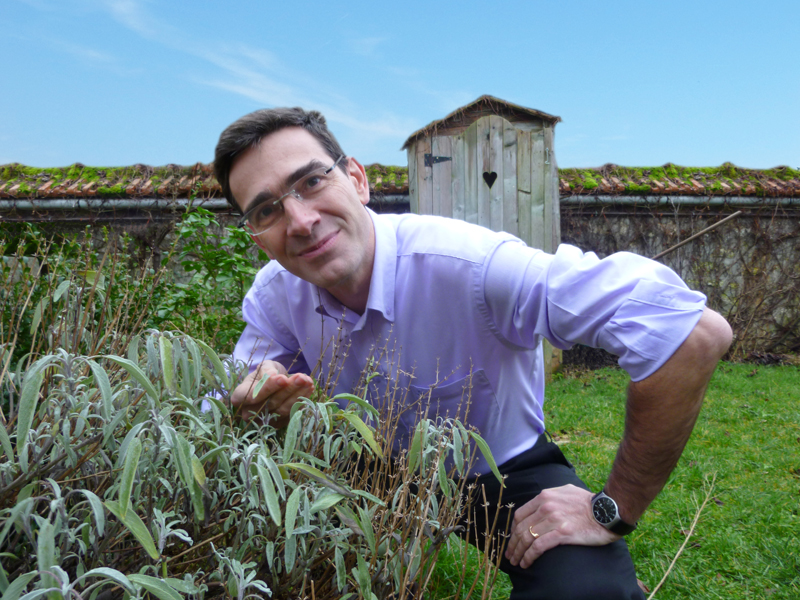 Laurent BERLIE 47, is married and father of three children. He completed his HEC training by a DEA in sociology. In 1991, he joined Yves Rocher for which, responsible for the Russian area (based in Moscow), he created three joint ventures. He joined in 1993 the Sanofi Group, where he developed subsidiaries in Russia, Bulgaria, and Belgium. Then, he supported the international development of OTC products. The merger of Sanofi with Synthelabo and Winthrop strengthened his desire to change his orientation. In 2003 he bought the company Phytodermie, a brand specialist in massage products for physiotherapists and created the EONA Laboratories.
A 100% French SME
EONA, through its know-how, manufactures and markets massage and health care products made with organic essential oils. All products are designed and manufactured in France in compliance with GMP (Good Manufacturing Practices). Rigorous checks are carried out at every stage of the manufacturing process to ensure maximum safety and high quality.
In Milly-la-Forêt the capital of aromatic plants of Ile-de-France
The town of Milly-la-Forêt, located fifty kilometers southeast of Paris, has a specific microclimate ideal for the cultivation of many aromatic plants including "the Milly peppermint". This specificity gives to this region the appellation of the Aromatic Centre of Île-de-France. Historically this small town's main activity has been the cultivation of aromatic plants. Moreover the Conservatoire National des Plantes for Perfume, Medicinal, Aromatic and Industrial uses is based at Milly.
Laboratoires EONA
ZA du Chenêt
BP 15 91490 Milly la Forêt
Tél. : 01 60 78 93 03
Fax : 01 64 98 46 16